Crane Melon Barn
4935 Petaluma Hill Road
Santa Rosa, CA 95404
(707) 795 6987


[email protected]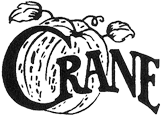 From 101 south
Take the Old Redwood Highway / Penngrove exit.
Turn right at the stoplight. Continue straight.
At the three way intersection, turn right on Main St.( there is firestation on the right). Continue straight.
This turns into Petaluma Hill Road. Continue 5 miles, you'll pass Crane Canyon Road on the right,
continue straight 1 mile. The Barn will be on your left
From 101 North
Take the Santa Rosa Ave exit
Turn right off the freeway and go right and over the overpass. At the bottom of the over pass turn right
onto Santa Rosa Ave. Get into the left lane and take the very first left at the first light (Colgan Ave)
At the end of the street turn right, this puts you on Petaluma Hill Road, Continue 3 miles. When you pass
Snyder Lane look for the Barn on your right.